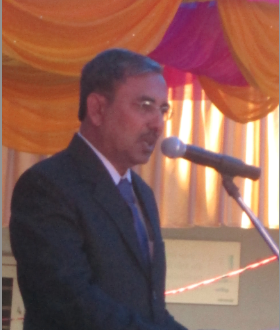 We Wish Mahida Sir All the Best
It is with great respect and many cherished memories that we wish our very first partner, Vikramsinh Mahida, fondly known to many fellows and Nanubhai staff as "Mahida Sir," a happy retirement.
Mahida Sir began his career as secondary English teacher and eventually rose to become the principal at the Kadod High School. It has been the great goal of Mahida Sir to support poor students and he worked hard to promote their academic successes, particularly the results of their board exams. He also further developed the school infrastructure and promoted many additional student activities.
Throughout Mahida Sir's tenure as principal, KHS has maintained its sterling reputation as an excellent school, not only in southern Gujarat, but in all parts of the state.
He has supported Nanubhai from the first meetings in his office with founder Raj Shah, and continues even after his retirement to support our mission to improve education for rural students.
On behalf of Nanubhai ground team we wish him & his family peaceful life ahead.
Posted on October 14, 2013